I earned my BFA at Fort Hays State University, majoring in Studio Ceramics. I started off as a Graphic Designer and though the classes were VERY beneficial to my artistic growth, I discovered my true passion was in the medium of clay. Being able to touch and manipulate a solid medium into whatever form I wish is truly a rewarding experience that no computer could ever give me.
I have a love for story-telling and I try to incorporate that into every piece I create. My love for nature, monsters/aliens, and the human figure also reveal themselves through my work.
If you want to see my full art collection please visit my Deviantart page at http://fire-redhead.deviantart.com/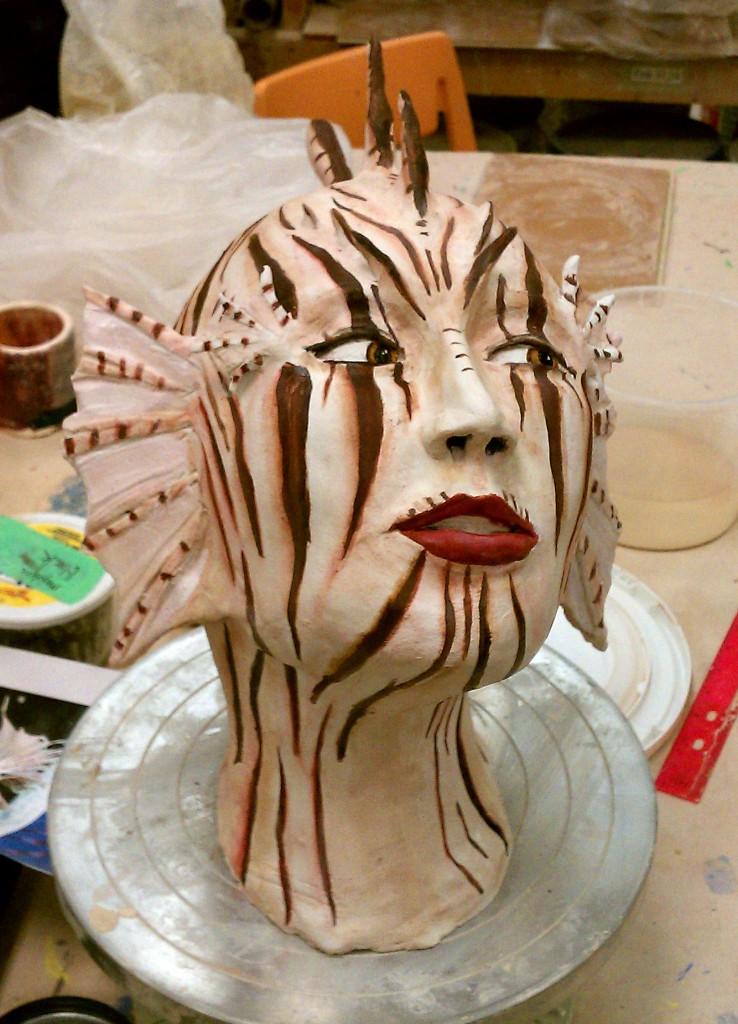 Leave a Reply
You must be logged in to post a comment.